Material: Polyester,Cotton
Package included: 1*shirt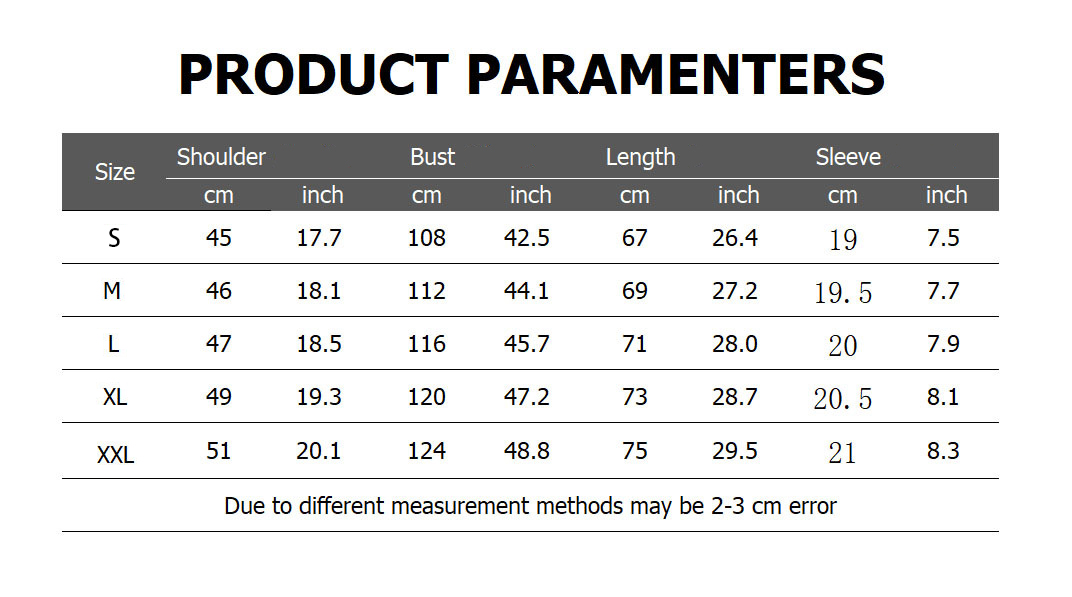 Please check the size guide to choose the right size.
If you have difficulties in choosing your size, you can follow these suggestions:
A.You can use "Find the best size based on people like you"in the Size Guide. Enter your Weight and Height, and it will recommend you a size matching your bust as a reference.
B.You can contact us at hi@hoooyi.com, and our designers will recommend your size for you.
If this is a gift for someone you care about, we'd love to provide you a free Gift Bag.
You just need to add a note to your order in the shopping cart page.
In order to protect our environment, if you don't need this service, please don't waste it.